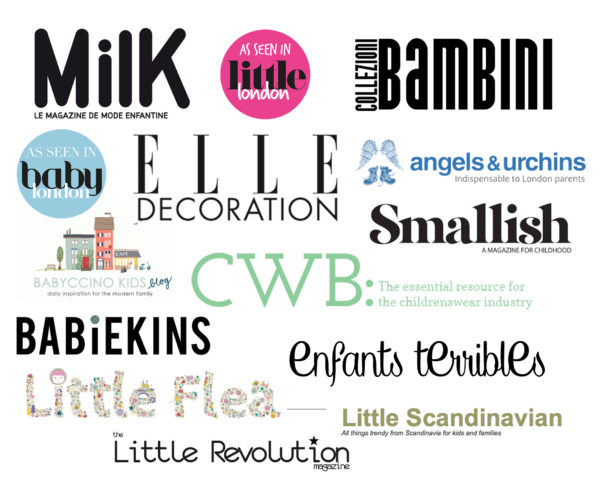 Interested in featuring Annaliv? | Contact – press@annaliv.co.uk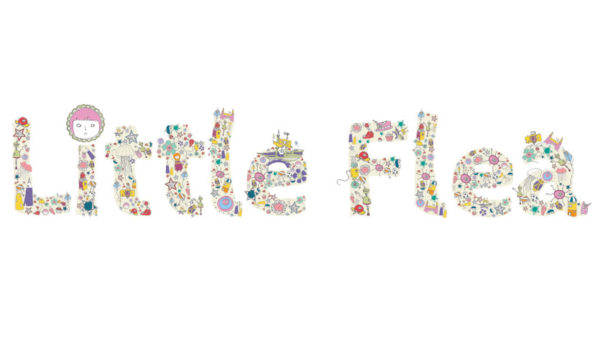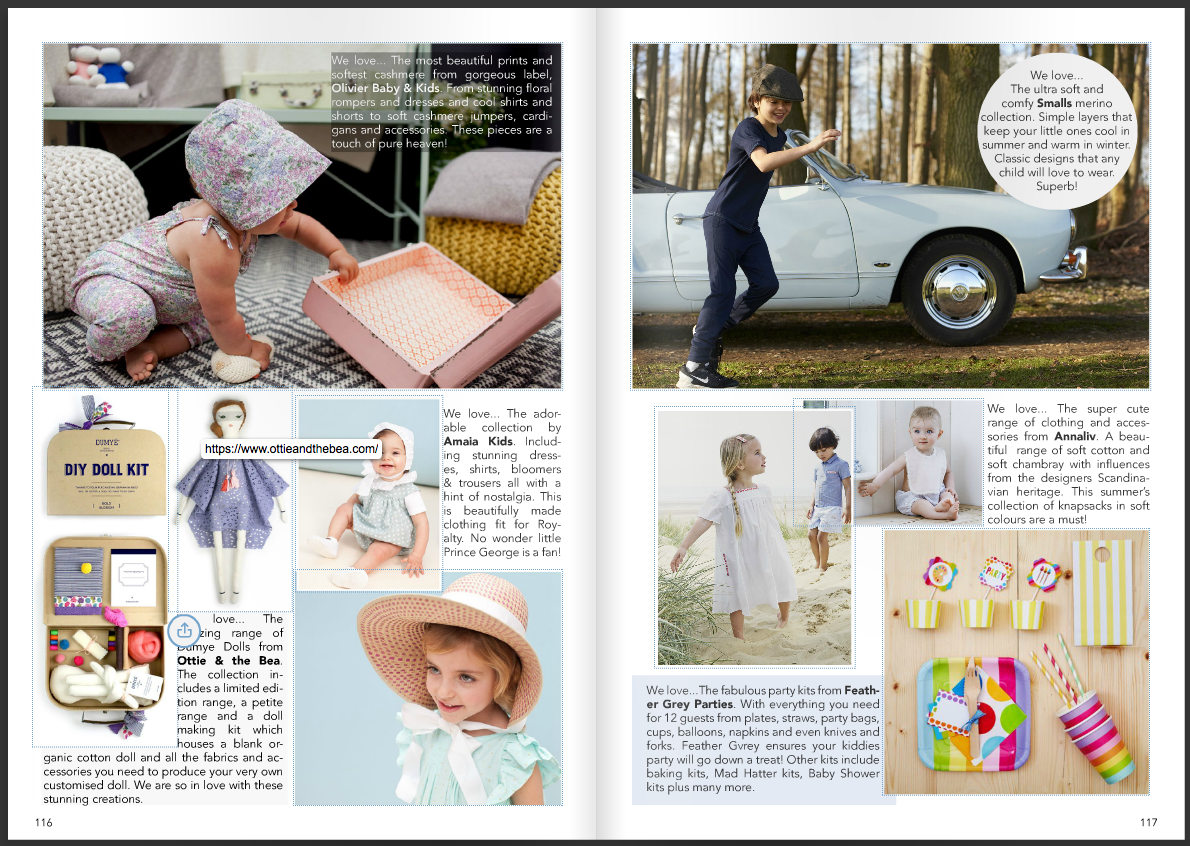 04.03.16
Little Flea | Flower Issue
by Anna Cascarina
We love… The super cute range of clothing and accessories from Annaliv. A beautiful range of soft cotton and soft chambray with influences from the designers Scandinavian heritage. This summer's collection of knapsacks in soft colours are a must!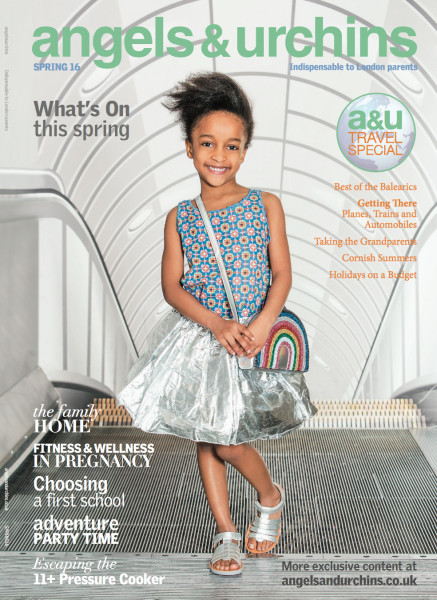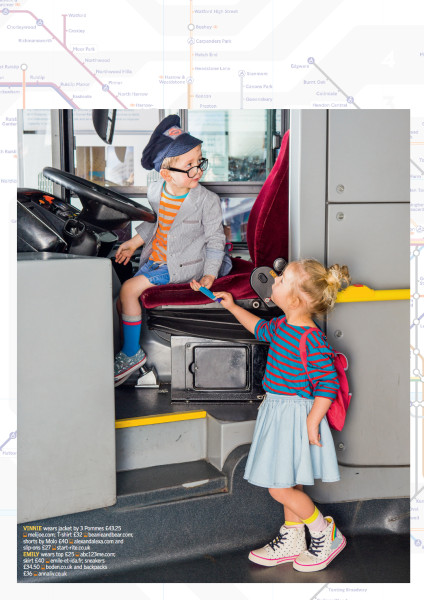 01.03.16
Angels & Urchins | Spring 16
Spot our Berry Red Knapsack featured in the Travel Issue this month!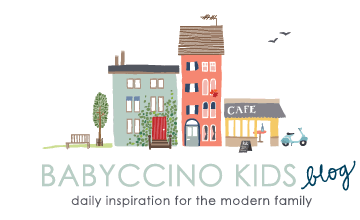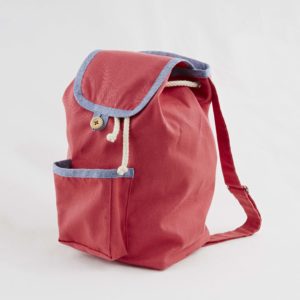 18.02.16
Babyccino Kids | Our Favourite Backpacks!
by Courtney Adamo
As I've mentioned before, Marlow has this little rucksack from Annaliv which she loves. It's great because it's lightweight and easy for her to carry, and it folds up easily (and takes little space in our suitcase) when she's not wearing it.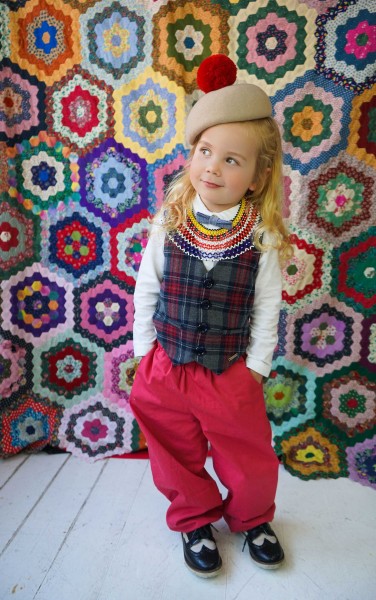 10.12.15
Enfants Terribles | Creatures of Light and Dark
by Søs Uldall-Ekman
Annaliv's Bow Tie in a Box, Erik Shirt and Sven Trousers featured in this months 'Fairytale Folk' shoot.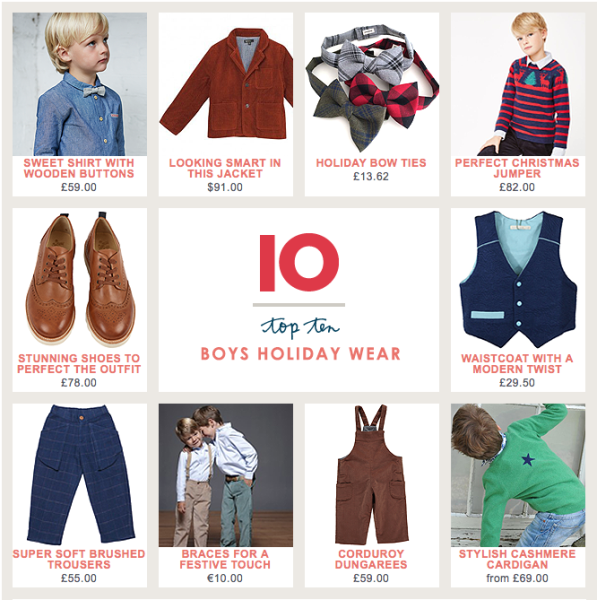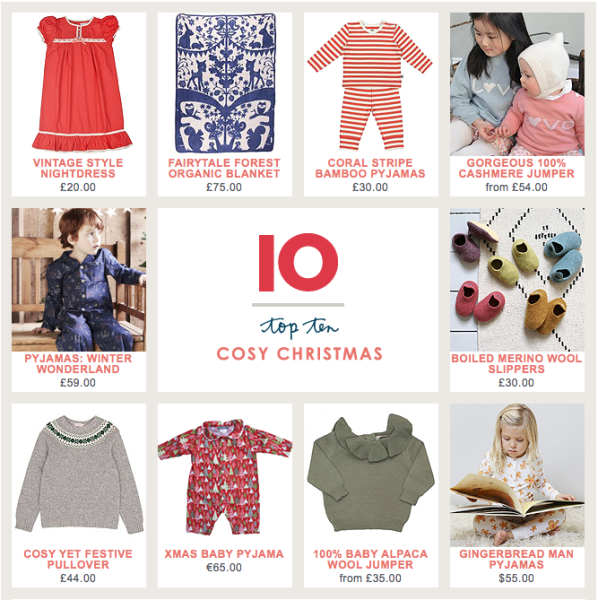 01.12.15
Babyccino Kids | Top 10
See our Erik shirt and Hygge Pyjamas featured in Babyccino's great top 10 collections this winter!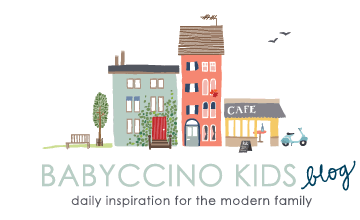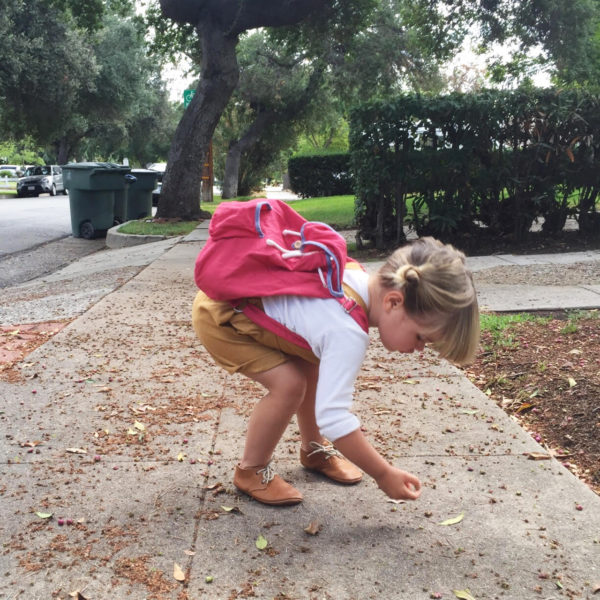 05.11.15
Babyccino Kids | Cute Rucksacks from Annaliv
by Courtney Adamo
'Before we embarked on our trip, we bought backpacks for the kids so they could each carry their school books, journals and reading books. It's been a great way of keeping their things organised, and it means that we have less to carry in our own suitcases.
All of the backpack options were too big for Marlow, so we ended up getting her one of these smaller, and super cute, rucksacks from Annaliv. It has been perfect for her — just big enough to store her teddy bear, crayons and smaller books. What I also like about these rucksacks is that they easily fold up into a suitcase when not in use, which is great because you can't always rely on Marlow to carry her rucksack like the bigger kids.
I think these rucksacks are perfect for both travel and everyday adventures… '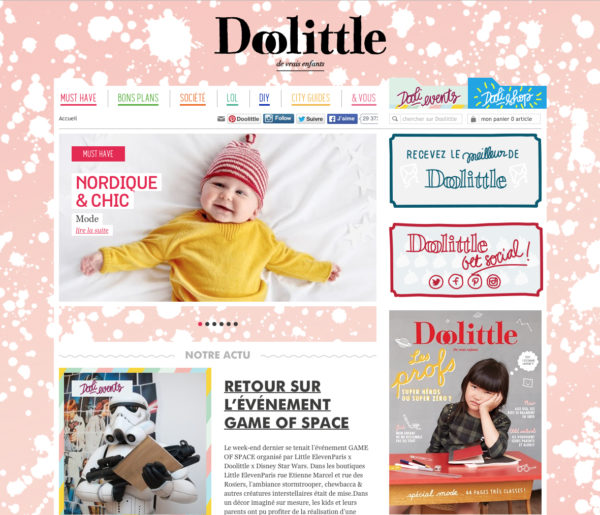 28.10.15
Doolittle Magazine | Nordic & Chic
'Annaliv, la marque de vêtements enfants aux inspirations scandinaves, propose une nouvelle collection hiver adorable : des motifs dessinés à la main, des pointes de rouge et du coton bio tout doux, voilà leur marque de fabrique. Elle propose un style chic mais confortable, qui fait de ces habits des alliés du quotidien… Annaliv habille tous les enfants de 0 à 6 ans. La collection Baby, unisexe, comprend bloomers imprimés, chaussons, et combinaisons de pyjama toutes douces. Pour les filles,, on adore les robes unies et le blazer imprimé Nisse Spille. Et enfin pour les garçons, des petites chemises unies, sacs à dos et notre accessoire préféré : les mini nœuds papillons ! Le look scandinavian-british est à croquer !'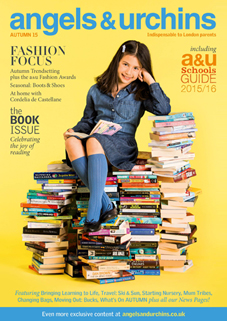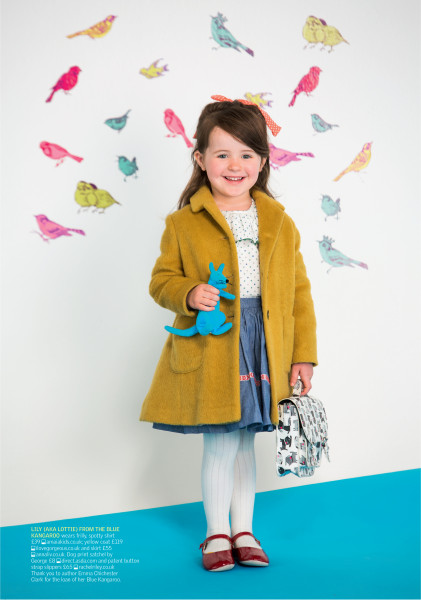 16.09.15
Angels & Urchins | Lilly from the blue kangaroo
Spot our Swedish ribbon hair bows on the cover of Angels & Urchins this month, and our Chambray Tilde skirt with Lilly the blue kangaroo!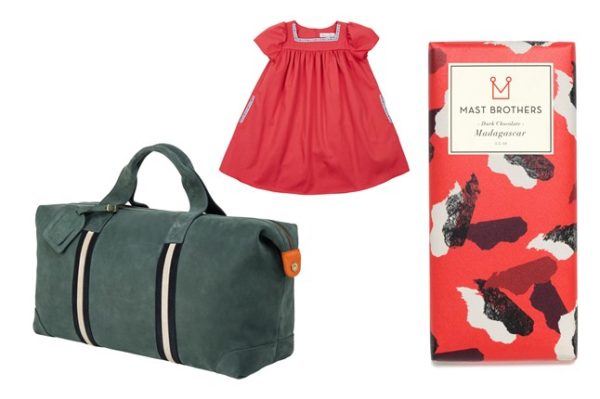 30.09.15
House & Garden |All the fun of the fair
'This year the fair promises to be better than ever with an even bigger collection of hand-picked independent boutiques, unique gift ideas and invaluable inspiration to help you deliver the perfect Christmas.'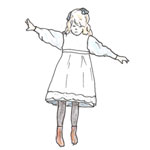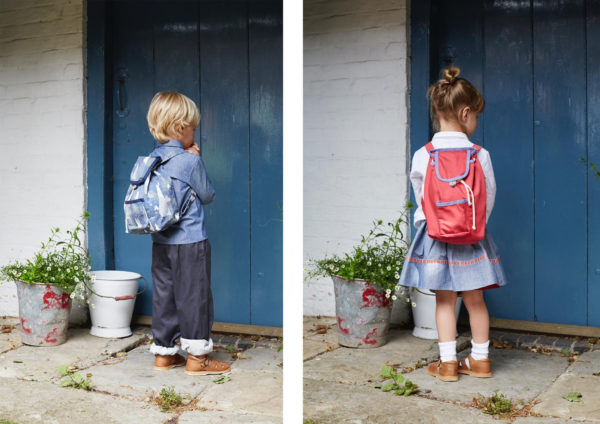 12.09.15
Little Scandinavian | Scandinavian Cool Backpacks for Nursery and School
'These retro and fun children's rucksacks are ideal for pre-school and primary as it is lightweight & small, ideal for little ones to carry themselves….These two backpacks from Annaliv is part of their brand new retro range, called 'knapsack' in a timeless and nostalgic style.'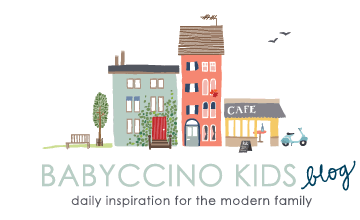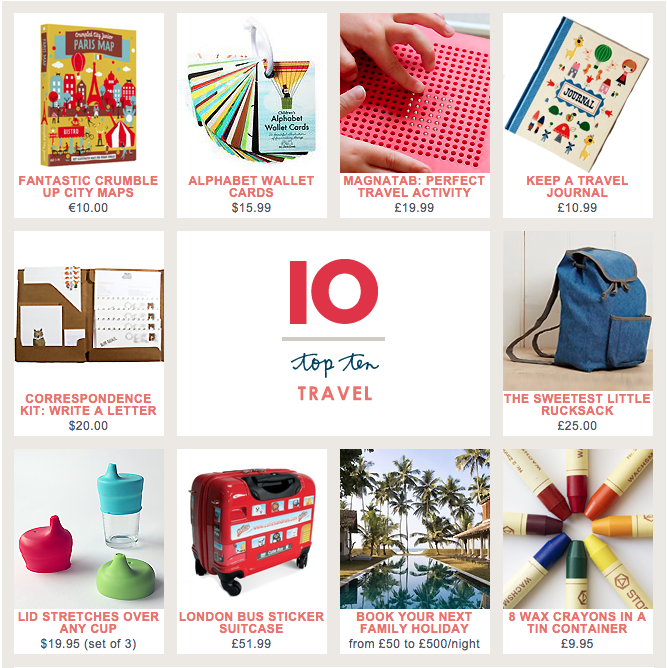 29.06.15
Babyccino Kids | Top 10 Travel
'The Sweetest Little Rucksack'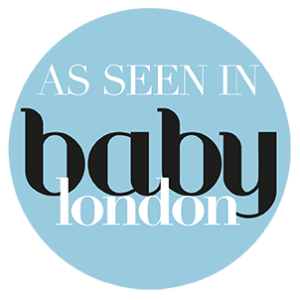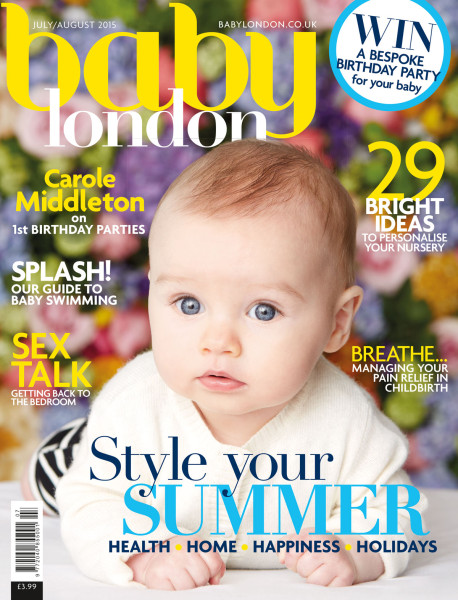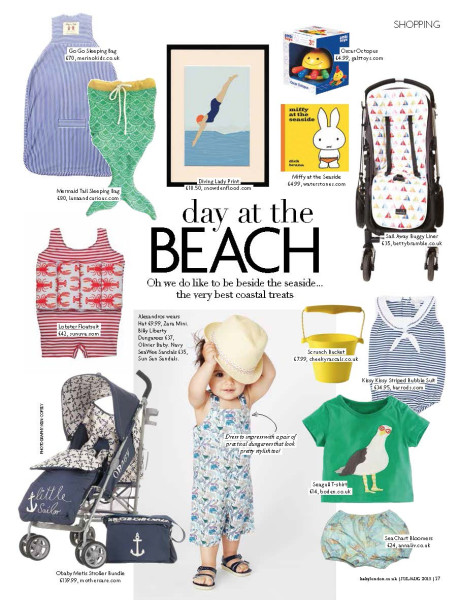 27.06.2015
Baby London | Day at the beach
'…Oh we do like to be beside the seaside… the very best coastal treats…featuring the Annaliv Sea Chart Bloomers…'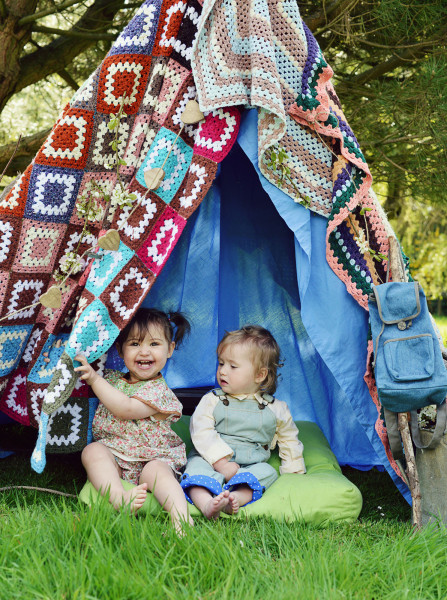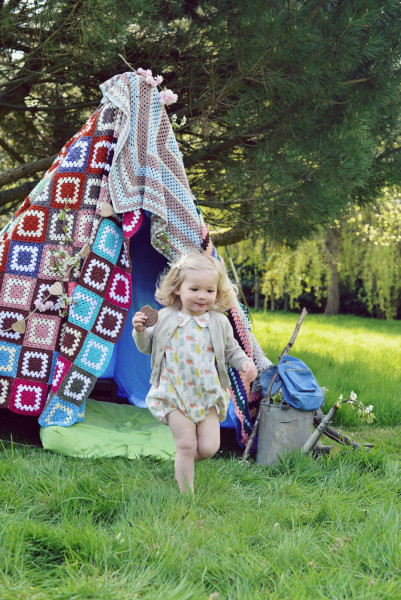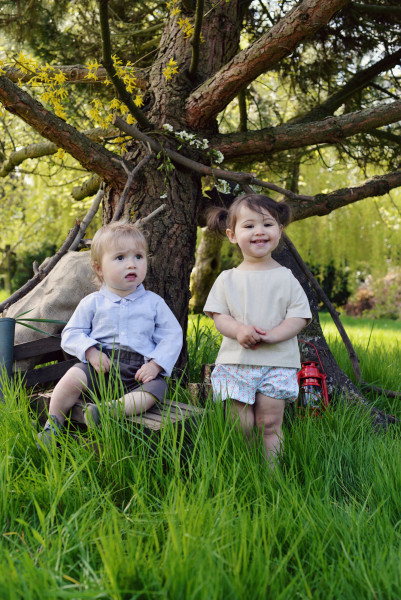 01.06.2015
Little Revolution Magazine | Rainbow Dreams
'…As soon as I saw you I knew an adventure was going to happen…'
Photograph by DANIELLE OWEN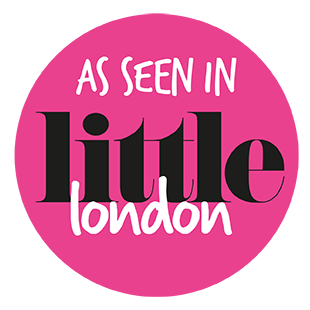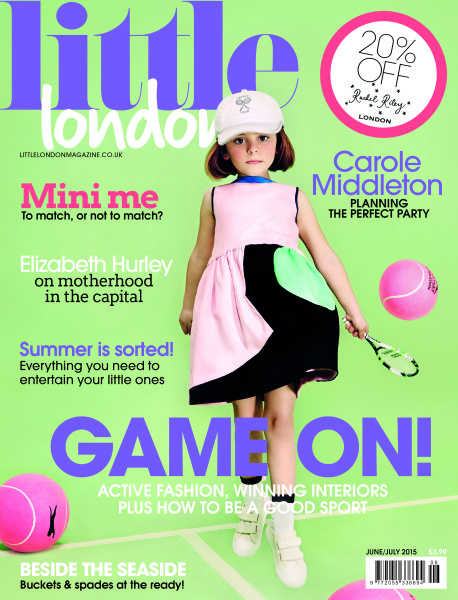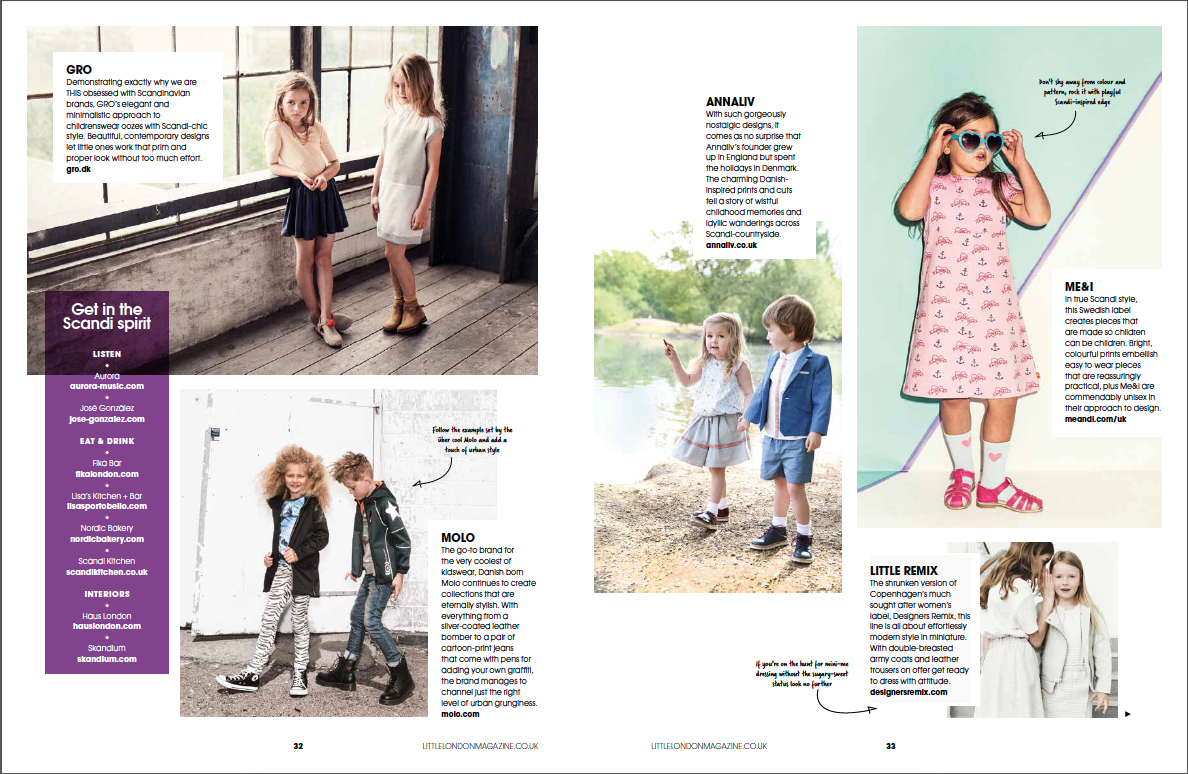 12.05.2015
Little London Magazine | Scandi Style
'…With such gorgeously nostalgic designs, it comes as no surprise that Annaliv's founder grew up in England but spent the holidays in Denmark. The charming Danish-inspired prints and cuts tell a story of wistful childhood memories and idyllic wanderings across Scandi-countryside…'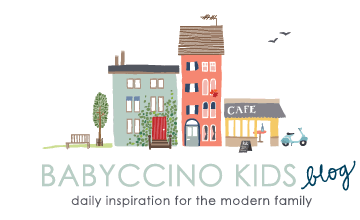 Twisties (or side buns) have been my super-quick hairdo solution for my girls … It's cute to add little clips with ribbons (the ones in Ava's hair are from Annaliv), or tie ribbons around the buns. If you have the time, of course.
27.04.2015
Babyccino Kids
Hair Style : Twisties by ESTHER VAN DE PAAL
Photograph by MAUD FONTEIN

09.04.2015
Editors Choice by SØS ULDALL-EKMAN

24.11.2014
What happened at the Snow Queen's palace and what happened afterwards.
Photography SØS ULDALL-EKMAN

19.11.2014
Smallish | Previously Known as … Baby & Me Magazine
The One Stop Shop Up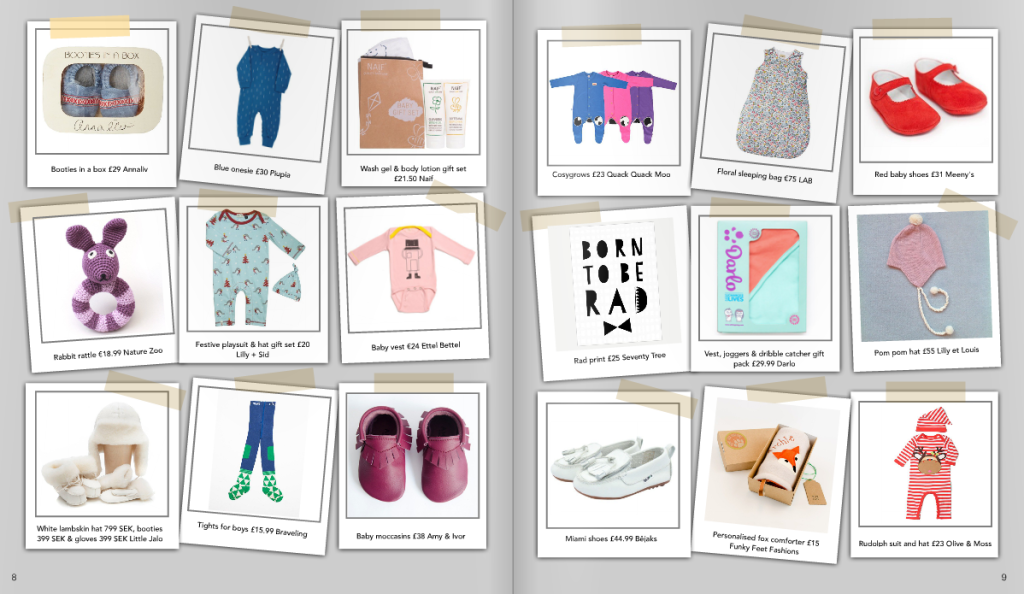 02.11.2014
Little Flea | Christmas Gift Guide
Featuring Annaliv Fairisle Booties in a Box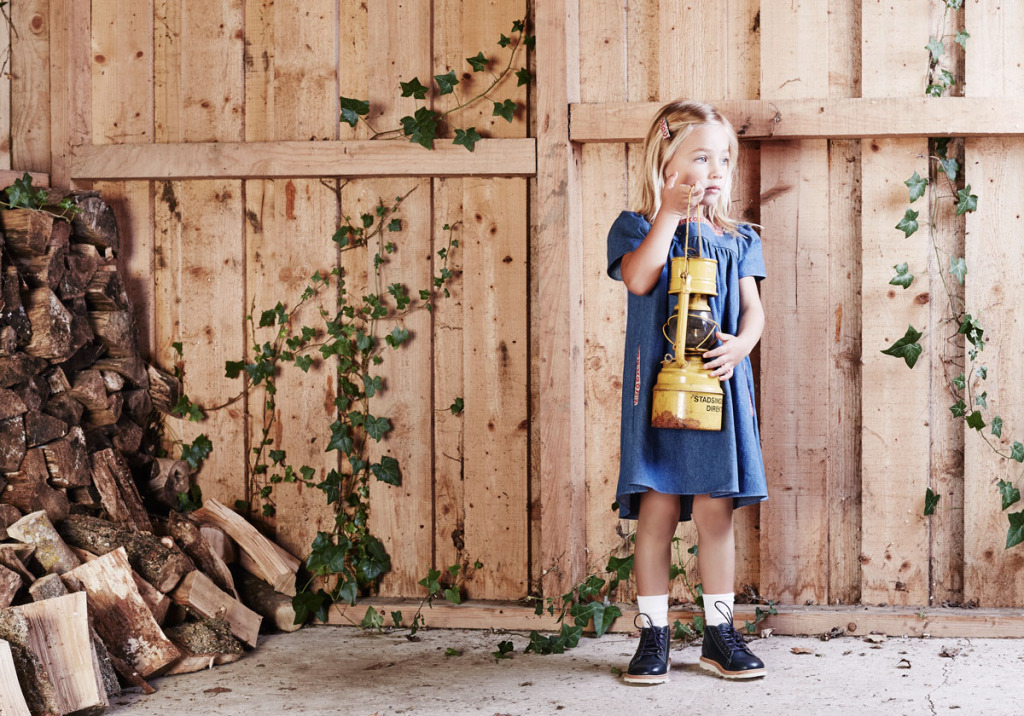 04.10.2014
Featurekins | Babiekins
A new collection from Annaliv, the Scandinavian inspired kidswear designer, has arrived. Combining the finest organic cottons and traditional Swedish woven ribbon, the Hygge Winter Collection tells a tale of wondrous forest exploration in the heart of a magical Scandinavian winter…
Words DEBBIE JOVEL
Photography ELLA PARKES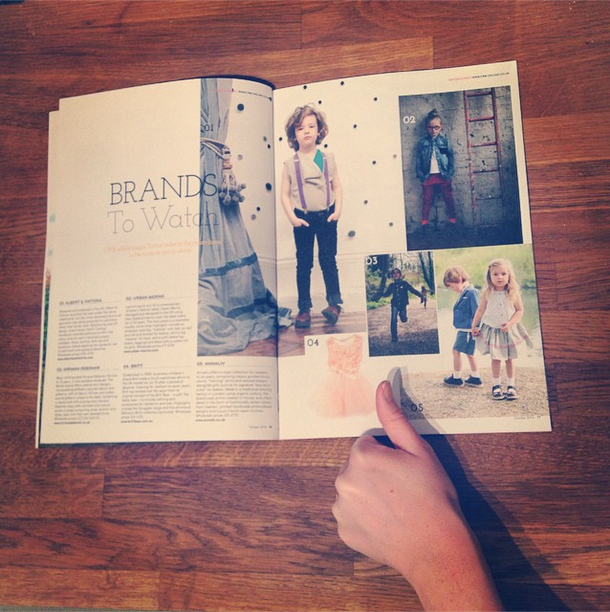 03.10.2014
Brands to Watch | CWB | November Issue
The essential resource for the childrenswear industry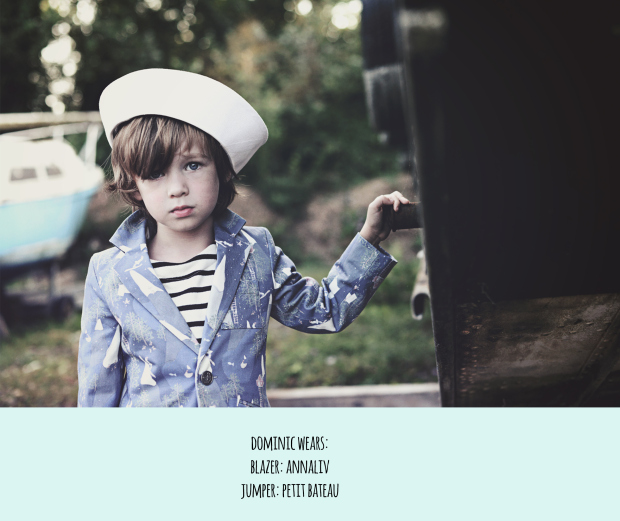 01.10.2014
Mind the Cashmere
Featuring the Annaliv Nisse Spille Blazer
As the leaves begin to fall from the trees and its time to layer up outside, Mind the Cashmere brings you our nautical inspired feature shoot set in the beautiful Christchurch. Take a look at some of our favourite brands Autumn collections perfect for your Cashminis!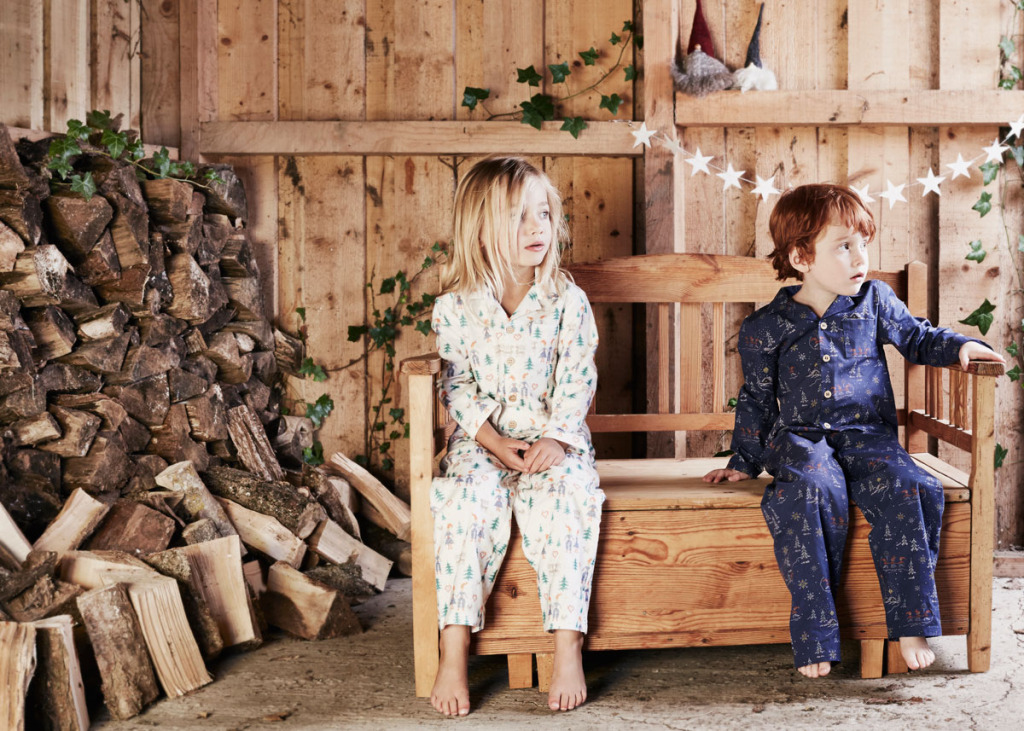 29.09.2014
From 2nd – 4th October 2014 BoB will once again transform the iconic Farmiloe Building in Clerkenwell into Britain's Largest Pop Up Department Store, with more than 200 of the best in British brands, including Scandinavian Annaliv. Presenting the Hygge Winter Collection tells a tale of wondrous forest exploration in the heart of a magical Scandinavian winter.
Words BIANCA WESSEL
Photography ELLA PARKES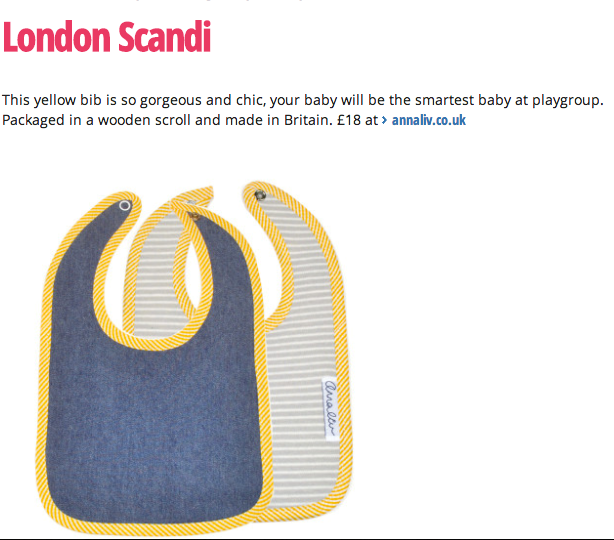 01.09.2014
Angels & Urchins
Featuring the Annaliv Bib
Five of the Best Bibs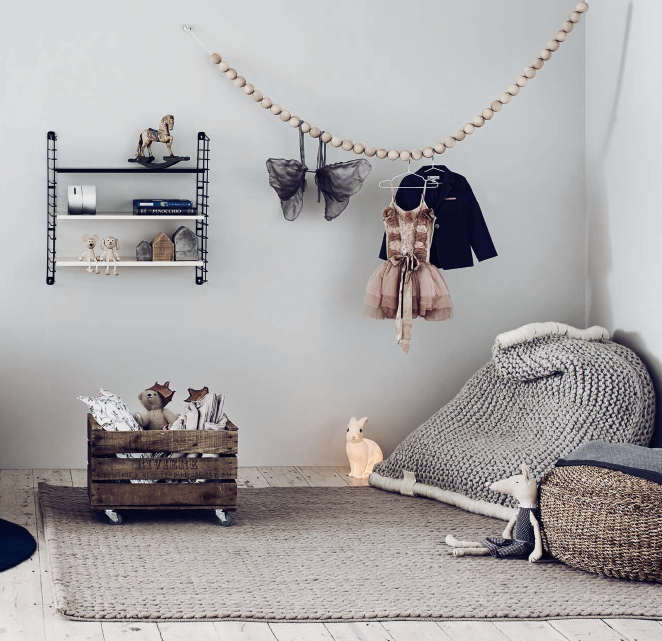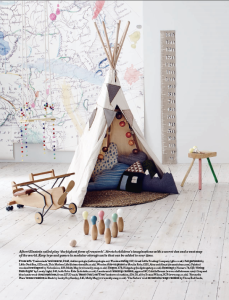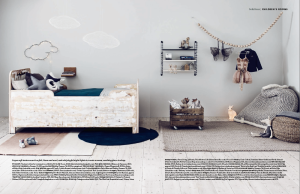 05.06.2014
Mini adventure | ELLE Decoration | July Issue
Featuring the Annaliv Black Denim Blazer
Inspire young minds from breakfast to bedtime with the
latest children's toys, furniture and accessories
Styling/Words ALEX KRISTAL Photography JAKE CURTIS
Styling assistant SARA EKHOLM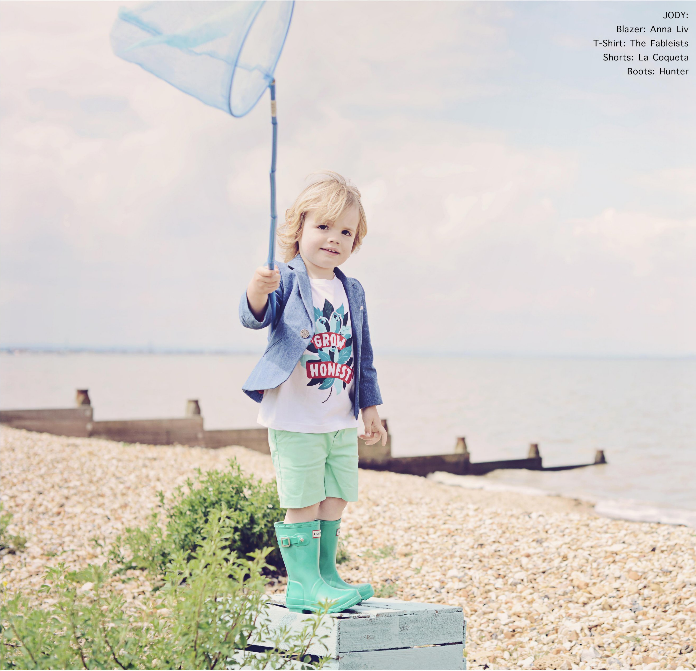 02.06.2014
Buster's Beach | Mind the Cashmere
Great to be featured in Mind the Cashmere's latest beach inspired shoot. To see the full shoot click here.

02.06.2014
Buster's Beach | Mind the Cashmere
Featuring the Annaliv Denim Blazers.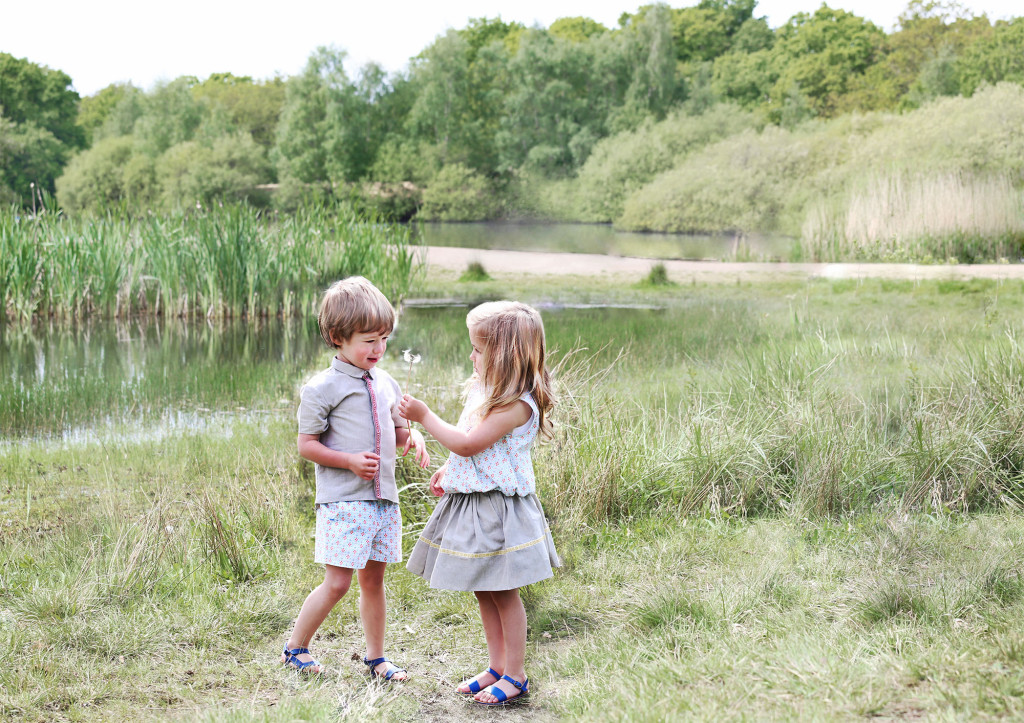 31.05.2014
We love this blog by Bianca, a fellow 'Scandi' living in London and were thrilled to read such a lovely article about Annaliv.
'…The designer behind the brand, Anna, is a trained children's wear pattern cutter & seamstress, has designed for Marie Chantal, John Lewis, Rachel Riley and Selfridges. …'
Read the full article on Little Scandinavian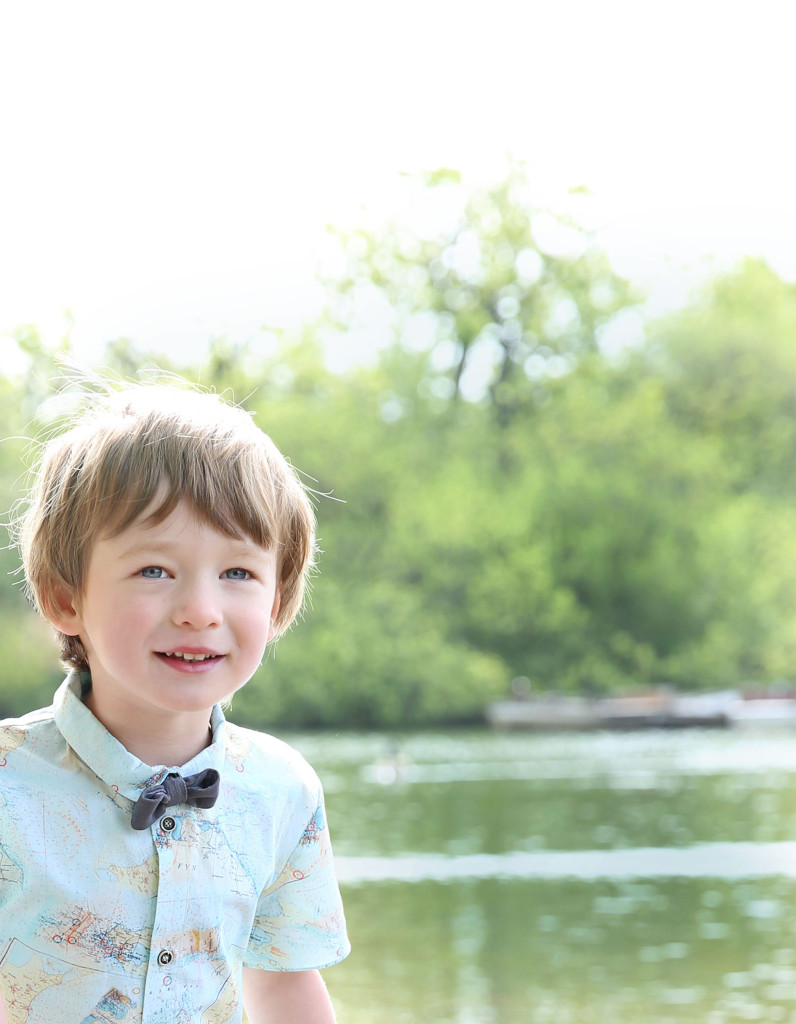 14.05.2014
Lovely to read the review by Courtney on Babyccino Kids blog today.
'…Everything in the collection is made here in Britain in traditional tailoring factories and printing mills.
I love that while it's inspired by Scandinavian summers, the collection still feels very British.
And while the pieces are quite traditional in style, they've been given a modern twist perfect for our modern kiddos.…'
Click to read the full article.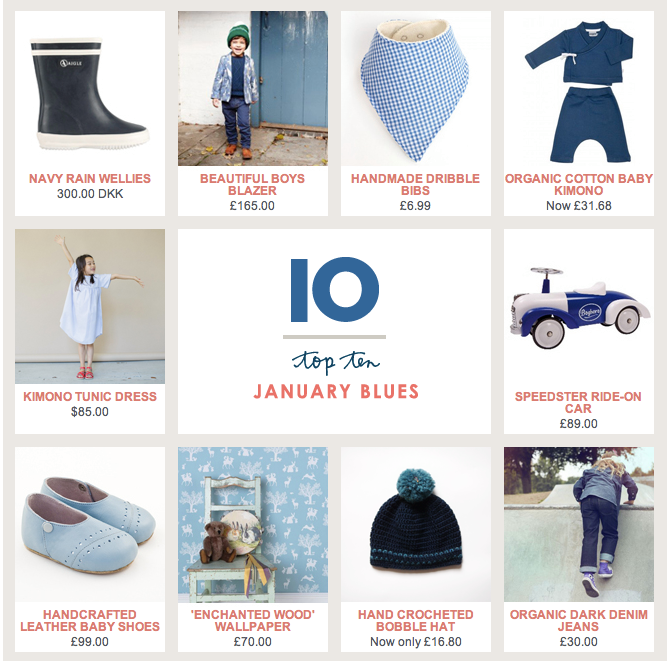 28.01.2014
January Blues? Our Nisse Blazer should cheer you up, featured on Babyccinos top ten.
The Nisse spille print is about a little Danish Nisseman on his adventures, fishing, skiing in the mountains & making camps in the forest.
To read more about Nissemen, click here.